I have some nice chunky encrusted frags of Red Devil Nasuta ready to go. Awesome SPS! Definitely top 5 in my tank! Nice large red polyp extension, med/fast grower. The color transition from base to tips is amazing.
Asking $85 for the larger two on left, $70 for two on right.
Call or text 801 678 1863
I have a bunch of other nice SPS frags available as well. Text for list and prices.
Colony pic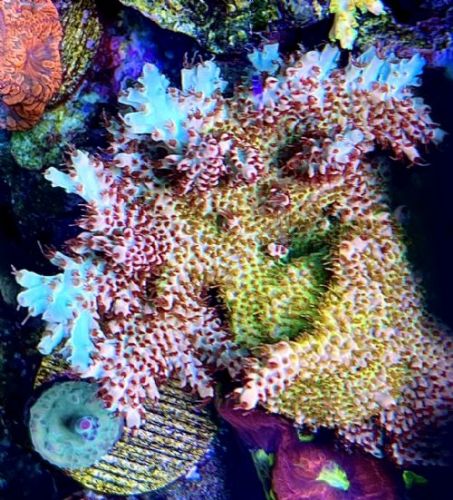 Edited by Krazie4Acans - September 20 2022 at 8:51am