Some of of the newer hobbyists may not have seen these 2006 Reef Tour pics of my former suspended reef with the Juvenile Batfish and Blue Spotted Ribbontail Stingray. Dion/Holdencraft33 has it now, since I moved to St. George.
right side view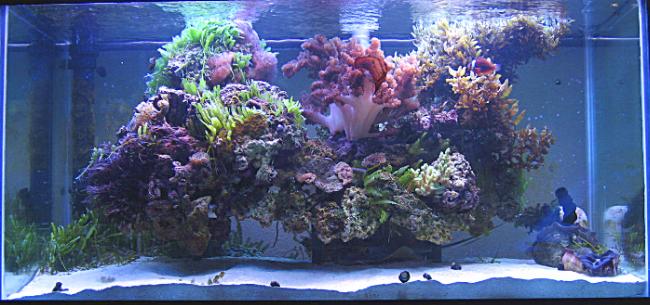 The ray is on the sand underneath the reef on the right side, its tail sticking out to the right.
Can't forget the local grown "Tea" Tomato in the huge Klyxum soft coral.
dinnertime!


-------------
Reefkeeping Tips, & quick, easy setup tricks:
www.utahreefs.com/forum/forum_posts.asp?TID=9244
Pay it forward - become a paid WMAS member